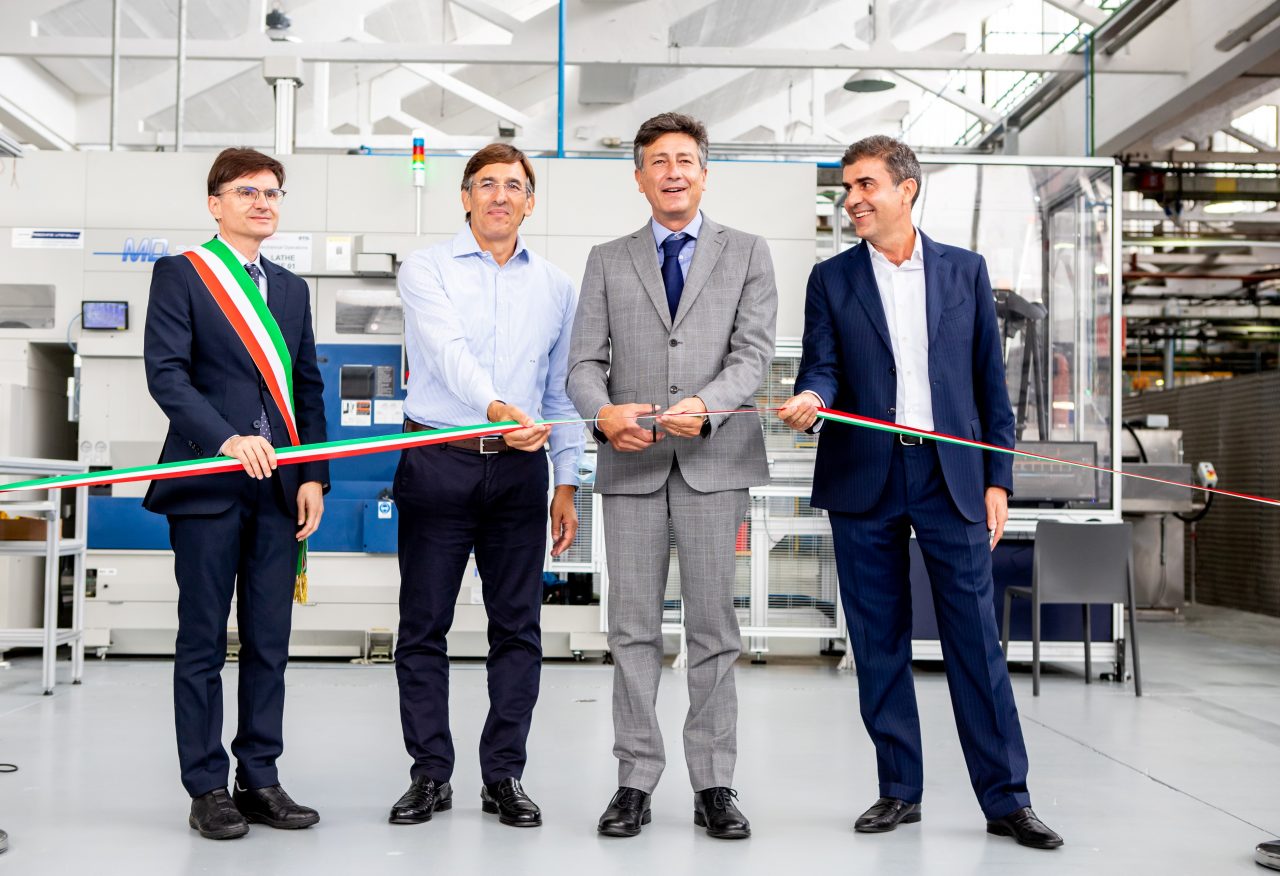 Last week we proudly celebrated the opening of our new area in Villanova D'Asti, Italy plant, as part of our strategy to play a key role in the progressive transition from internal combustion engines to electric powertrain systems that will affect the automotive industry in the years to come.
The inauguration ceremony was attended by an exceptional panel composed of the Prefect of Asti, Claudio Ventrice and the Mayor of Villanova D'Asti, Roberto Peretti – as well as some internationally renowned customers and Vincenzo Manganelli, Managing Director of DeA Capital, UTIL's majority shareholder. On the occasion, UTIL was represented by Fernando Bertoni – CEO and President, Roberto Baccani – Director of Operations and Engineering and Carmelo Seminara – Director of Marketing and Sales.
"We are proud to celebrate the opening of this new area dedicated to high-precision mechanical operations as a key part of our strategy to provide new products and services for the fast-growing e-Mobility segment'', commented the CEO and President of UTIL, Fernando Bertoni. "We have accepted the challenges of the future and proposed ourselves as solutions providers for electric and hybrid vehicle systems, a move that has been very positively received by important global customers".
The new area will consist of two numerically controlled lathes, a threading machine, a component washing machine, a laser marking machine and some auxiliary equipment. It is the largest investment made so far by UTIL in the territory in which it is rooted, and it will create 10 new jobs of medium/high technical profile for the local community.
With this strategic development worth over 2 million euros, we continue our industrial expansion by means of focused initiatives. Among these are worth mentioning the opening of the production plant in Mexico, the acquisition of a business unit in 2020/2021, as well as the development of a photovoltaic park of 7.700 m2 in 2022 to power sustainably the operations of Villanova d'Asti plant.