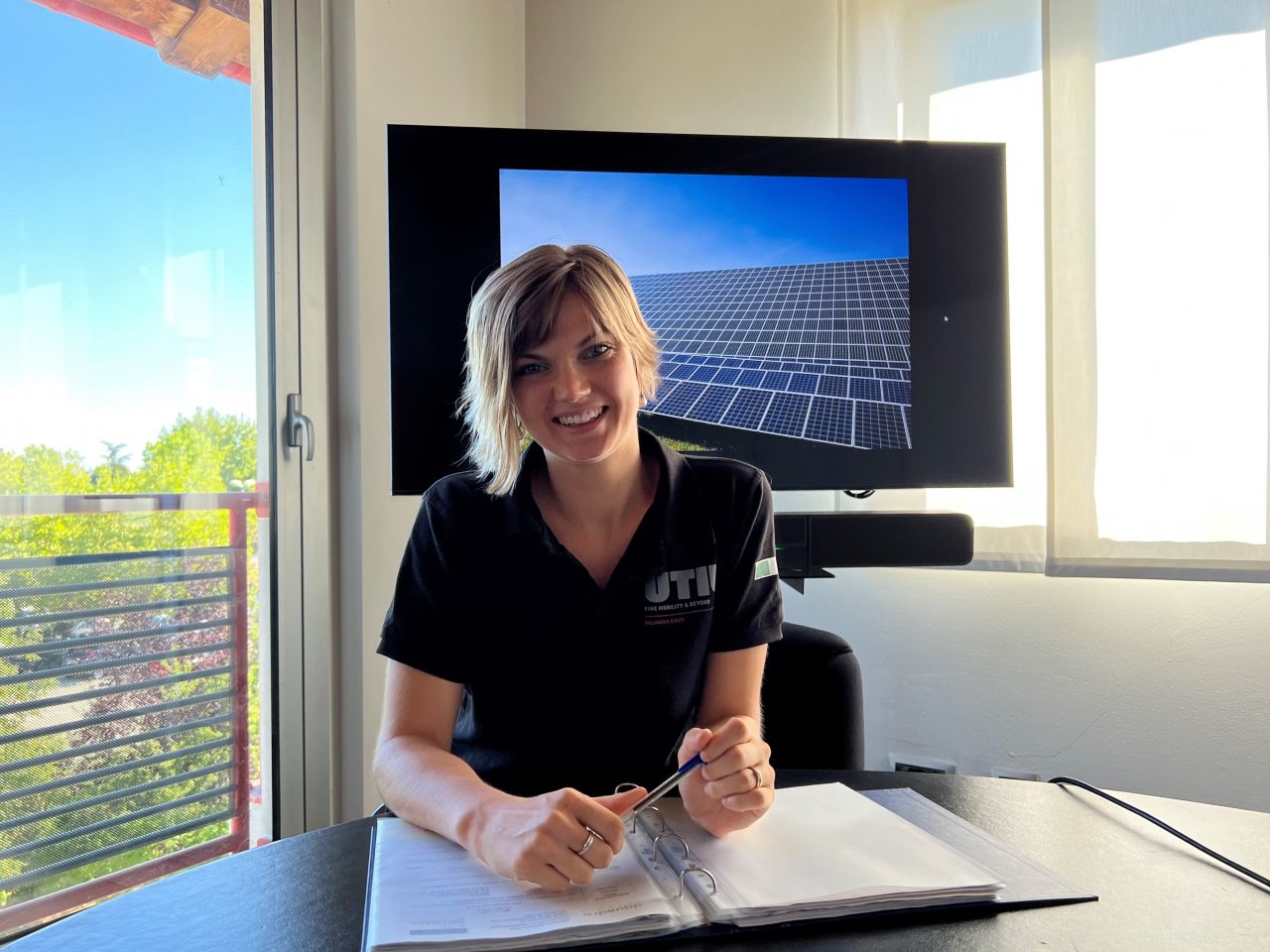 Managing complex projects and equal opportunities at work. Let's listen Carolina Marocco's story.
At UTIL we have recently inaugurated a new 1,600 kW photovoltaic system to power our Villanova d'Asti, Italy plant sustainably. With a 7,700 m2 panel surface, 1.5 million of CO2 emissions cut yearly, and a 2 million EUR investment, this project demonstrates UTIL's commitment to preserve the environment. We have talked to Carolina Marocco, Process Engineer at UTIL, who led the team in charge of deploying UTIL's new photovoltaic system.
Carolina, what is the rationale behind this new photovoltaic system?
Well, for a company like ours, whose processes are quite power-intensive, minimizing purchase cost of electric energy is key to be competitive on the market – particularly during this timeframe, with energy costs soaring to unprecedented levels.
This initiative also goes in favor of the increasingly sustainable practices that UTIL is keen on implementing…
Yes, definitely! At UTIL we are investing considerable resources in designing and engineering cutting-edge solutions that also aim to limit environmental impact in terms of energy consumption and raw materials as well. We are strongly committed to walking the pathway of energy transition to increasingly shift from fossil-based energy to zero carbon emission sources. That is the direction we have taken for the future.
Can you give us a brief overview on this project?
The new photovoltaic system came from the idea of self-producing the energy necessary to power our operations of Villanova d'Asti plant. Also, we wanted to make use of some free areas that we had available at our headquarters so that to maximize the utilization of available floorspace. Kick off was at the end of 2021 and completion was achieved last July as per the original schedule.
That makes 8 months only! What an achievement in terms of project management…
I must admit we are quite proud of this remarkable result – meeting deadlines and quality targets is never easy. It has been a company wide effort and I would like to publicly acknowledge all my colleagues who participated in this project. From maintenance to engineering, not to forget purchasing and manufacturing, everybody gave their best to make the commissioning of the photovoltaic system successful.
Before we wrap it up, one last question. How do you combine your being a mother with your role in a mostly male environment?
To be honest, I don't sense any inequality or bias towards me as a woman. UTIL is a great place to work and I feel accepted for what I am, a Project Engineer. I have the opportunity to learn from experienced colleagues, who are always available to help and treat me with dignity and fairness. Yes, being a working mother can be challenging at times – yet with some organization and a little help from family and colleagues, I get by and enjoy my job.